Matthew W. Peters Home Page! :D
LAST WEBSITE UPDATE: November 19, 2009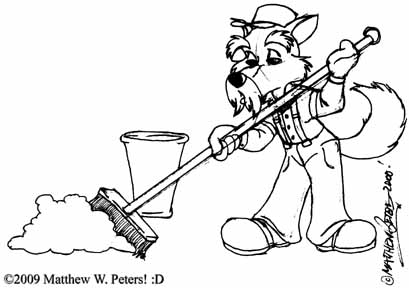 Please CLICK HERE for an important update concerning my comic strip, CRAZY AS A FOX!
Hi there! Welcome to my web space on the Internet! It's going to take time to get everything that I need placed here in my new web domain, and to find more web space for projects like my online comic story ideas. Right now there's not much here, but I've managed to get together in a quick moment or two some of my own works to at least give me a presence on the World Wide Web if not anything else. :)
My Copyrights Web Page: Please read carefully the copyright information I've prepared involving my own work on the Internet. -- Many thanks in advence.
My Current Client List: I've managed to score a few business commissions during my carrier as a freelance cartoonist. Please take a look and see for yourself.
Samples of My Artwork: I've set some of my best work for you to look at and view at your leisure. Please take time to enjoy them when you can. More samples can be found at my old Yerf.com art page on Metafur.Org!
Learn How to Draw! (In General): This is some of my own research in learning how to draw. Take your time reading it and enjoy!
FREE WEB GRAPHICS Made by Matthew W. Peters! :D : Just like it says. This is just a little side idea to have some fun and provide people with some free simple web graphics for those building personal home pages on the Intenet.
Links To Other Places on the Internet: Right now, it's just a miscellaneous collection of various links to sites I like to visit every now and then. Nothing in particular or in any specific order.
Please find to to e-mail me when you can! :)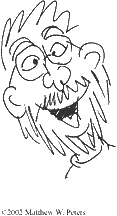 ©2009 Matthew W. Peters! :D - Tripod Logo is owned and trademarked by Lycos, Inc., All other media aspects are copyrighted and owned by their respected owenrs.
---
My website is hosted here on